FEATURES AND ADVANTAGES
Extrn knows each tender site in depth and reviews them one by one to extract the best opportunities. You will also receive useful tender package excerpts. You will no longer need to read through the entire tender package to find these details, Extrn does the work for you!
We do the work, you win the contracts:
No need to search the tenders, we will do it for you Extrn conducts a daily search tailored to your needs among hundreds of opportunities, such as RFP's, RFSO's and RFI's.

The researcher then scans the tender document seeking information to present to you first such as pricing scope, budgets and other crucial details that will help quickly qualify the opportunity. You will be prepared to seize the perfect opportunity because Extrn has informed you promptly.
Quick analysis. The Extrn's platform resumes each bid first.
Each call for tenders referred by Extrn displays a host of details that qualify each opportunity. Original site extracts from the texts, screenshots of the important pages of the estimate. You'll spend more time looking at great opportunities that Extrn has referred to you.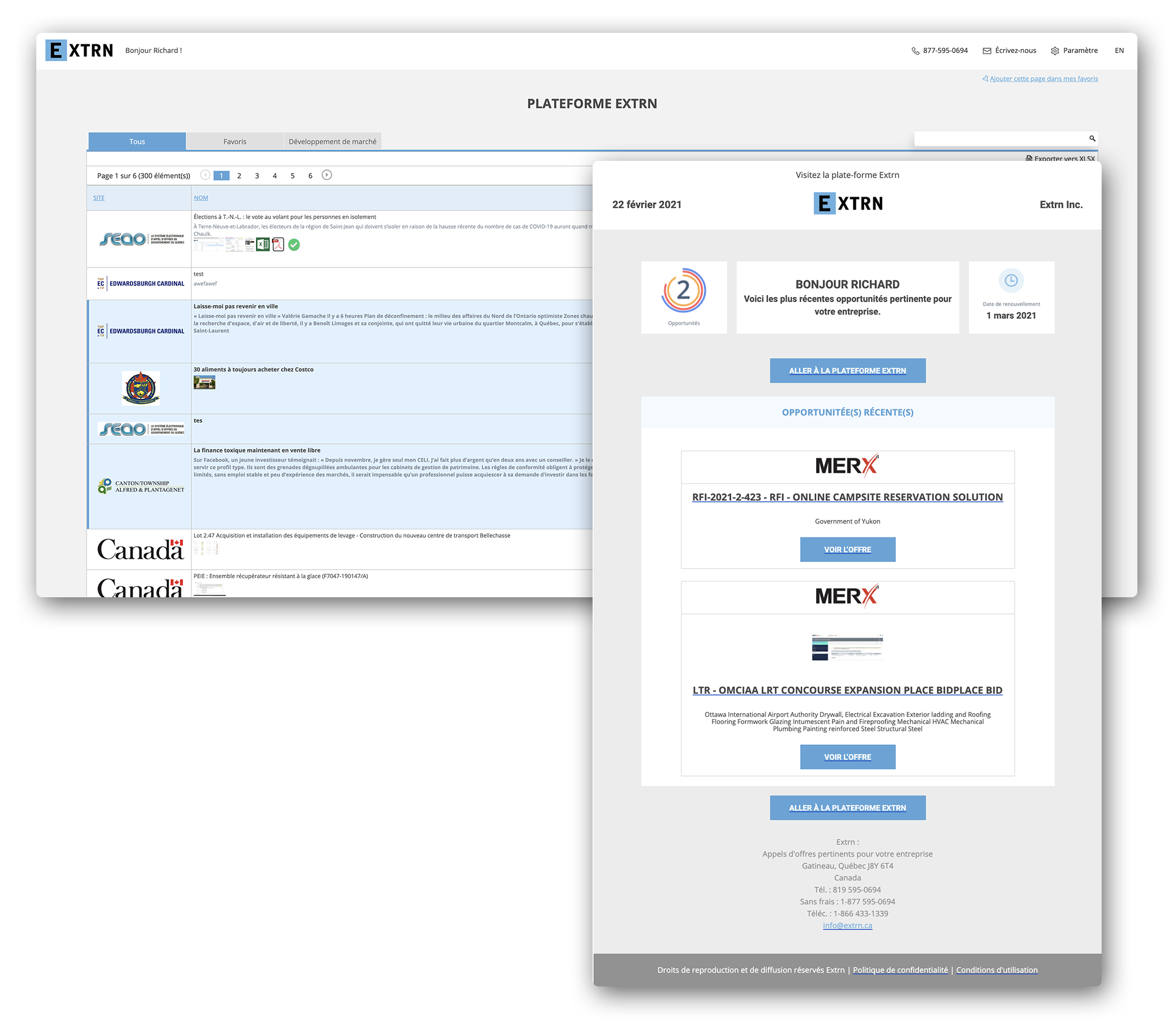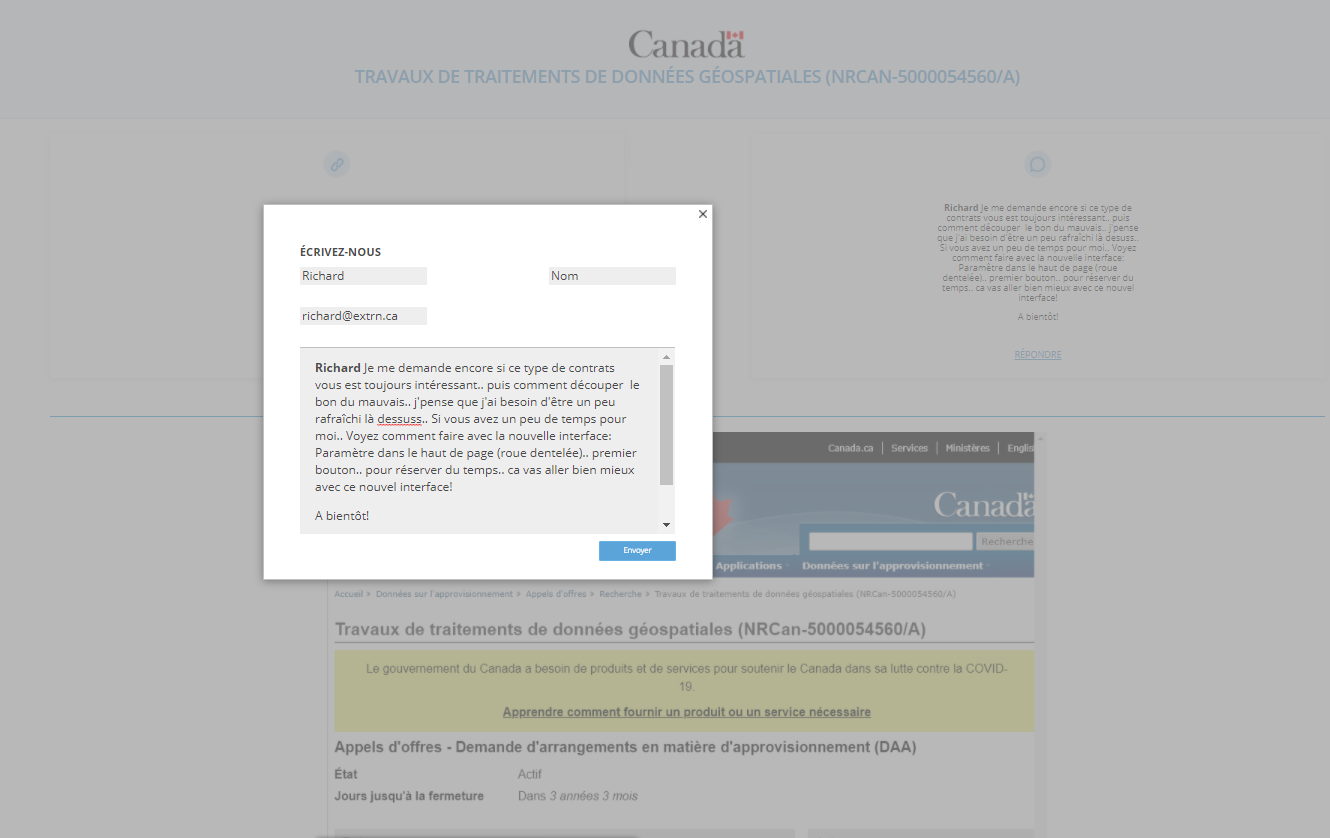 Constant communication Extrn's researcher.
Just like a member of your remote team, Extrn is there to collaborate with you over the phone or in writing.
Great tools to manage your tenders and market
 To easely communicate with your team, or even personnel outside of your company, Extrn offers very useful tools for collaboration and to organise your bids and the sell curve or your contracts.
The live platform is user-friendly and easy to understand.
Write a note or comment for your team to see.
Plan due date and follow your schedule with changing colors.
Give a score to each tender so Extrn follows your interest and tunes your search criteria.
Send to any friend with Extrn's with the excerpts and annotations.
Save your favourite tenders together.
Export everything in Excel including Hyperlinks.
Find passed opportunities with the search tool.
Thank you for all your rapid responses and very invormatives, you made me a happy customer!
- Ben Wagenmaker ,Groupe Lacasse
Top Notch service! We have won up to 150 000$ of brand new bis and new Customer
- Bernard Théroux, Équipement de bureau Théroux
Now that Extrn stated it's bid referal, no one whant and can take it's places, it's a real partner
"existing customer in the Railing industry"
Want to know more?
Fill up a form and we'll contact you for a demo schedule